So I changed my life absolutely in 2021 when my husband and I decided to start a real estate career together. I wasn't expecting to start a business and honestly it's been a great journey. I love helping people every single day and now it's helping people become home owners. Not everyone is ready. I wasn't until it happened to me. So I gave myself a year off of writing and I didn't communicate it well. I was overwhelmed but told myself to just breathe.
And other things happened. And writing again brought me back to life in a way I didn't expect. So I wrote a new book.
It was fun to jump back into happily ever after (and write a real estate book but no one cares about that.) I was like woohoo boy meets girl, boy loses girl, and of course billionaires all the time. My goal for 2023 is to get back into writing stories.
I have two other short stories I had started and stopped in 2022 that never finished and I have the outline of my next book so I want to start writing again. So I hope you are still okay with me rejoining the writing. It took me a week to get my website working again so next up is the newsletter.
(also if you ever want to talk about real estate I'm always on alandvictoriasellhomes.com that I'm not linking directly as this is all about my books.)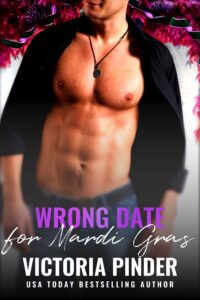 barnes and noble (still hasn't published but I'm sure link will come soon)
google play